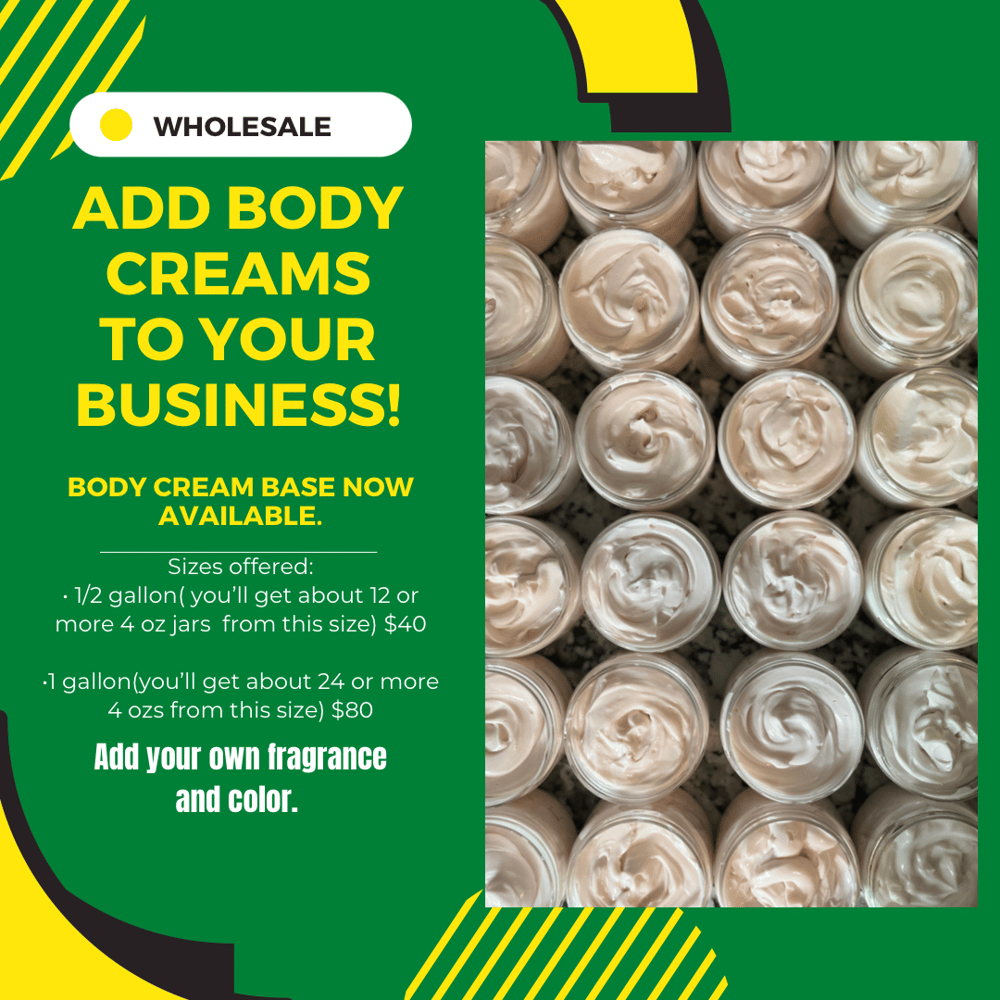 Add body creams to your business or start your own body cream business!
This base is perfect to sell during spring/summer if you sell body butters or all year around!
Sizes available:
• 1/2 gallon( you'll get about 12 or more 4 oz jars from this size) $40
•1 gallon(you'll get about 24 or more 4 ozs from this size) $80
With this base you'll be able to add your own fragrance and color!